CHIROPRACTOR
Iowa City IA
Welcome to Complete Chiropractic located in Iowa City, IA. Chiropractic is one of the most amazing healthcare professions, but very few people understand what it is all about. At Complete Chiropractic, our Iowa City chiropractors do their best to help you gain an understanding of how we can help you and your family.

WELCOME TO Complete Chiropractic
Our office is conveniently located just minutes from downtown Iowa City on Hwy 1 W. Head west from the intersection of Riverside Drive and Hwy1, and you will see our office on the north side of the road, right next to Hudson's Southside Tap. We share the parking lot with Harbor Freight Tools.
Finding the right chiropractor can be challenging with all the options available. As a Certified Chiropractic Sports Physician®, Dr. Dickerson is an expert at locating and correcting the problems that interfere with your body's good health.Younger patients are more susceptible to injuries because they have slower reaction times than adults, are less coordinated, and are still growing and developing. As the baby boomer population ages, sports chiropractors are treating more retirement-age patients who want to maintain their athletic ability by eliminating acute and chronic pain, increasing flexibility, enhancing strength and balance and improving overall quality of life.
Sports chiropractors are experts in the function of the body during movement, from high level athletes to everyday activities, and have an advanced understanding of musculoskeletal function. Sports chiropractors comprise the top tier of the chiropractic profession, and can help you achieve your peak performance with a depth of knowledge with their specific training.
WHY I BECAME A CHIROPRACTOR
I was like nearly 2/3's of the population that suffered from back or neck pain. Dealing with migraines and neck pain on a nearly daily basis, my life was dominated and controlled by pain. The pain was so intense and debilitating, that I could no longer do the activities I used to enjoy, I found it difficult to concentrate and even working was a challenge. I didn't want my life to be dictated by pain any longer, and that is when I discovered chiropractic.
Chiropractic turned my outlook on life around. I was no longer in constant pain, and I was once again able to enjoy the daily activities I used to enjoy. The decision was easy after that; I knew that I wanted to help others experience the freedom from pain that I now enjoyed.
As a chiropractor, I believe that nutrition, lifestyle, and most importantly, spinal health are crucial in helping everyone live life to their fullest. In our office, we spend time with you to properly diagnose your conditions, monitor your response to care to ensure positive outcomes and educate you on what you can do to help keep your pain from returning. By doing these things, we rapidly help you overcome the pain that dominates and dictates your life. So many people are hindered by and suffer from pain, and it is our mission to play an important role in improving their quality of life.
A CHIROPRACTIC TEAM YOU CAN TRUST
If you're ready to take back control of your life and stop letting pain control you, contact us to set up an appointment. Simply fill out the online contact form, or give the office a call at (319) 499-8158!
HOW TO FIND A CHIROPRACTOR IN Iowa City
This guide will help you find the best chiropractic clinic in Iowa City for you. When most people in Iowa City decide they need a chiropractor, they end up doing a search and just picking someone at the top.
Being at the top of Google for the chiropractic search does not necessarily mean they are the best chiropractor for you. Follow the steps below to make sure you are picking the right chiropractor for you.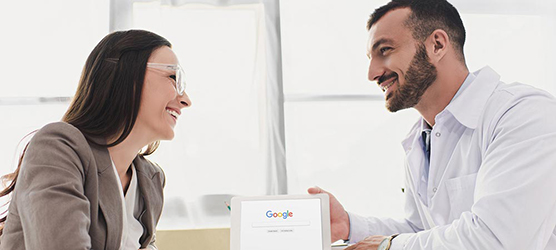 Time Needed: 5 minutes
Total Cost: USD 0.00
4 EASY STEPS TO FINDING A CHIROPRACTOR IN Iowa City
Step 1: Open up a Google search
You will want to type one of the following in the search bar:
Chiropractor Iowa City
Chiropractor 52246
Chiropractor near me
Best chiropractor in Iowa City

Step 2: Review Their Website
The best chiropractors in Iowa City put as much care into their website as they do into the rest of their office. By reviewing their website you will get a good feel for the doctor and if they are right for you.

Step 3: Check Out Their Reviews
Check out the Google Business Page of a chiropractic clinic you are thinking about visiting. It is easy for someone to say they are great, it's a different story to get other people to say great things about you.

Step 4: Give The Office A Call
Now that you have a basic understanding of what the office is about. Give them a call to make sure they fit the message that their website and GMB have been sending. You will know in a few minutes whether the office is the right one for you.